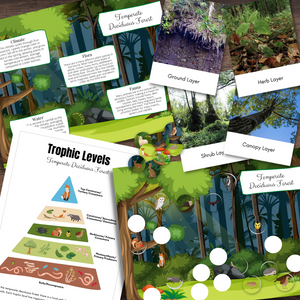 Temperate Deciduous Forest BIOME Habitat Matching Animal & Trophic Levels Poster
Learn all about the Temperate Deciduous Forest, a biome second to the rainforest in rainfall. Matching fauna and learn about the trophic levels and layers with full color resources.
Includes five (5) pages of resources.
*Also included in the IRELAND Unit Study Bundle.