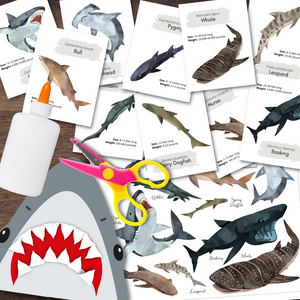 SHARK Marine Study Flashcards Species Poster & Scissor Skills Craft
Learn about some of the major sharks of the work with gorgeous full color flash cards with information on each species. Also includes full poster and interactive craft.
Includes five (5) pages of resources, size 8.5" X 11" - also part of the AUSTRALIA Activity Book.
*Do not include scissors or glue.