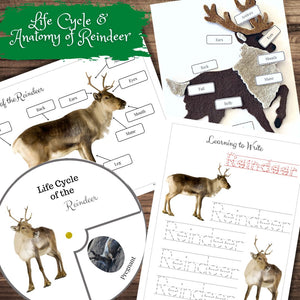 Reindeer Life Cycle Spinner, Anatomy Match, Word Tracing & Felt Puzzle Template
Learn about the reindeer with a life cycle, parts-of & tracing of the word "Reindeer". Create a interactive reindeer anatomy puzzle out of felt. Great for learning about the fauna of the artic or as part of a Christmas-themed study. 
Available as a digital file or as a printed copies mailed to you!