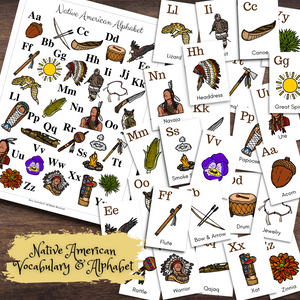 Native American Indians Alphabet Flash Cards ABCs & Poster | Vocabulary Spelling Letter Association
Learn the ABCs and Native American Indian vocabulary with full color illustrated flash cards and poster. Great for learning about North America & Native American Indians.
Available as a digital file or as a printed copies mailed to you!