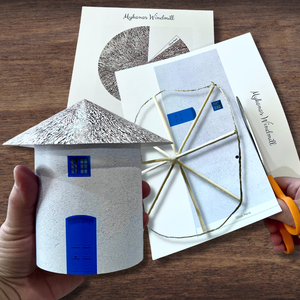 Mykonos GREECE Windmill Printable Paper 3D Model w/Assembly Instructions
The Mykonos windmills are iconic feature of this Greek island. Most of the windmills face towards the North where the island's climate sources its strongest winds over the largest part of the year. Most of them were built by the Venetians in the 16th century, and were primarily used to mill wheat, and an important source of income for the inhabitants.
This printable includes step-by-step instructions with full color printable pieces to assemble a model of one of these windmills. Includes three pages of resources.
*Resource also included in the Greek Unit Study Bundle.