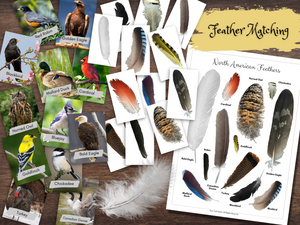 Montessori North American Native Birds Feather Matching Cards
Learn about birds of North America with these gorgeous matching cards. Based on Charlotte Mason and Montessori principles, these cards are a beautiful compliment to a nature study, Native American study or study of birds. Includes three pages of four birds apiece (or 12 birds total).
Available as a digital download or a physical mailed to you!