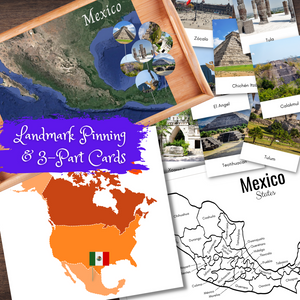 MEXICO Mexican North America Geography Landmarks, Regions, Cities, Map Continent Study
Learn about Mexico in this interactive Geography bundle - Included are the continent, country and county maps to learn major landmarks, cities, regions and where this beautiful country is on the North American continent. Attach to pins for visual pinning work. So many fun ways to learn!
Includes 10 pages of resources.
*Also included in the Mexico Activity Book.