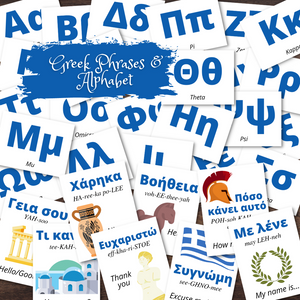 Greece GREEK Alphabet Flash Cards & Language Cards - FULL COLOR
Learn to the 24 letters of the Greek Alphabet with these printable flashcards. Practice basic Greek sentences/phrases with full color language cards, including phonetic English pronunciation. Includes five pages of resources.
*Resources also included in the GREEK Unit Study Bundle.