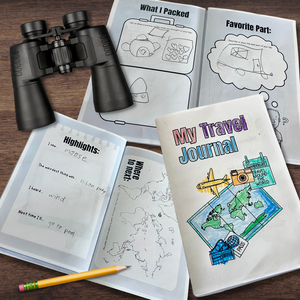 Illustrated Children's Adventure Travel Trip Journal *14 Pages*
Explore the world with this illustrated 14-page travel journal, designed to help children capture unique stages of their journey! With eight printed pages of resources, this journal is the perfect tool for young learners to document their next adventure.
*Binoculars NOT included.