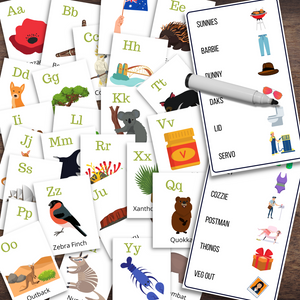 AUSTRALIA Alphabet Language ABC Cards Australian Slang Matching Activity
Learn about Australian-themed vocabulary with ABC Alphabet themed cards. Match Aussie slang with pictures. Great to learning about Australia or Oceania, or discovering variations of the English language.
Includes five pages of resources - these are also included in the AUSTRALIA Activity e-Book.