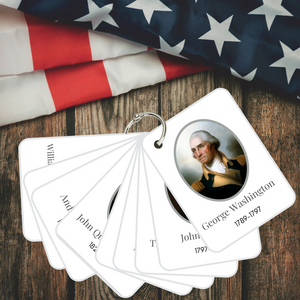 American Presidents Ring Cards | Full Color, Current | 46 Presidencies
Full Color Ring/Flash Cards of all 46 Presidents of the United States, including the current president, Joe Biden. High quality, full color photos and their names and the years they served. Great for learning American History, & Government!
Please note you will receive a digital copy of item, not a physical product.