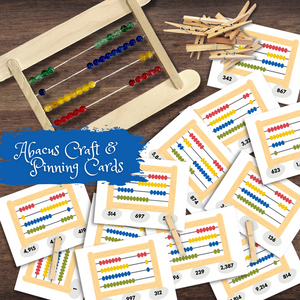 ABACUS Counting Craft Numbers Clip Cards | Ancient Calculator
The abacus is a calculating tool which has been used since ancient times. This file includes step-by-step instructions how to create a functional abacus and use the place values to indicate different numbers. Includes Montessori-inspired clip cards to use with the abacus. Includes four pages of resources.
*Resources also included in the full GREEK Unit Study Bundle.